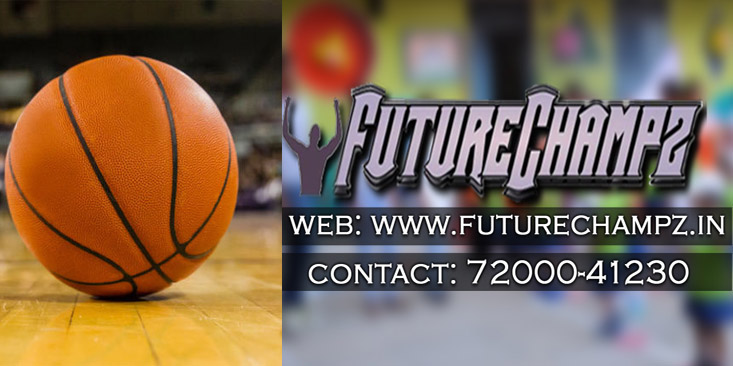 Futurechampz Basketball coaching
Futurechampz Basketball coaching classes in chennai. Today, we are one of the leading sports coaching academy in Chennai , Tamilnadu and other places. Our Academy have well trained basket ball coaches. It has been with this mission to help pass on hoops culture and knowledge to the youth that we launched the futurechampz Basketball Academy in Chennai, which aims to separate itself from other existing academies through its internationally recognised coaching programme and its pan-India aspirations.  The coaching training will be for both boys and girls and will be divided into three categories: Mini (under-13), Junior (under-16) and Senior (under-19).
BALL is a unique multi-sports coaching program forkids and adults, Program introduces children to fundamental concepts & skills of 2 popular ball sports: FOOTBALL, BASKETBALL,motto is to make children's first experiences in a sports coaching environment happy and memorable. Our lessons are taught creatively in a caring, positive and fun-filled environment nurturing important life skills along with sports skills such as positive attitude, self-esteem, perseverance and many more.
 FUTURECHAMPZ sports Academy
India is such a vast country with huge population. There is tremendous sporting talent spread all over the country capable of bringing laurels to our country by winning at International sporting events.But sadly, sports has not been given the proper recognition. Of late, however things have changed after India's good show at International events. At FutureChampz, we strongly believe that if sporting talent can be identified at the grassroot levels and nurtured properly, a sporting revolution would happen across the country.
For Basketball Coaching Contact:
k.Venkatesan (CEO) of Futurechamp: M.Sc [ Applied Psychology ] and B.Ped [ Physical Education ]:
CONTACT:7200041230,
For more info about our company: Google "futurechampz"
Please navigate to our other pages to know more about our programme.
FutureChampz® are trademarks of the FutureChampz Company.
All other marks are the property of their respective owners.
Page tags:
basketball,basketball,basketball coaching center,basketball coaching training,basketball coaching classes,basketball coaching classes in chennai,basketball classes nungambakkam,basketball training classes tnagar, basketball coaching classes annanagar,basketball coaching classes choolaimedu,basketball trainingclasses thousandlight,basketball training center,basketball coaches,